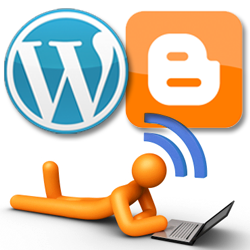 This is the second blog in a two part series on Blogging for Construction Marketing. Part 1 covered the benefits of blogging, blog platforms and features.
This blog, Part 2, will consider the ongoing management and implementation of the blog, which focuses primarily on content. Other ongoing blog management considerations are building a blogroll and corresponding reciprocal links, updating other resource or content items like case studies, and supporting search engine optimization.
Content is king! Content is the fuel that will keep your blogging initiative alive and relevant. What's more, when blogs are integrated with other social media  including Facebook, Twitter and LinkedIn, these social profiles can disseminate your blog content.
The process of developing content is challenging, and requires a thorough process and schedule to ensure that your blog strategy stays intact. A Rule-of-Thumb is that the average blog does not begin to build authority until 50+ blogs are published. You do the math—one blog per week takes a year; two blogs per week takes six months. So be ready to consistently blog.
To guide content, define your target audience(s),  then brainstorm and define a content strategy and plan. You will likely have primary and secondary target audiences, so specific content should be developed for each audience. Note that content should not just be about you or your company or prospects and customers will tune out quickly. Research and identify topics that are important to each target audience. Check with relevant publications (magazines), associations, bloggers and trade shows.
The content plan should have a ratio of content for each audience, company and product info, industry topics and other items like case studies, new videos (video blogs=vlogs). Curated content should be part of the content plan.  That is, blogs or articles from other authors and bloggers, used with permission and credit (list the author and/or publisher name with hyperlinks).
The content plan should define a schedule, with blogs for the next week or month defined, and rougher ideas identified for later dates. Developing content over and over can become tedious so be sure to not carry the load alone! Research, identify and cultivate multiple sources of content. Some quick tips to make content make content management easier. Start with internal staff—solicit input and feedback from sales, customer service and technical experts from engineering. Reach out to other relevant bloggers. They are typically flattered to have there content curated with credit, and links that build search authority. If an internal manager cannot dedicate time to ongoing blog content, outsource to a qualified agency or freelance writer.
25 Content Ideas
If the above tips and tricks do not dymystify the process of blogging, it may be the week-in and week-out struggle with developing content ideas. To offer further assistance, we took the liberty of compiling 25 blog topic ideas so you can start blogging today!
25 Topics to Blog About for Construction Companies
1
Use your existing case studies or create a new one
2
Profile staff member or industry professional
3
Explain your corporate culture and mission
4
Make a how-to post on a topic related to your company. Don't be afraid to share.
5
Post an FAQ or discuss a common customer support question
6
Use your press releases (but please, don't copy-paste, refurbish them!)
7
Announce hosted events, trade shows, conferences, webinars or sponsoring events
8
Talk about award, recognitions or good reviews achieved by your company
9
Blog about your company's history, how is started, the founders and their background
10
Make a list of free resources in your industry
11
Any holidays coming up? Put your industry spin on them.
12
Highlight a product or service. Don't sell; educate.
13
Share your presentations with others.
14
Make a statement about future trends. Any predictions for the future in your industry?
15
Add a personal touch – showcase your employees. What do they do, what is their day like?
16
Talk about problems in your industry and provide your solution. It's okay to rant and rave.
17
Provide tips for better productivity, processes, etc.
18
Share your company's stats (website traffic, sales, budgets, etc.) in a case study form
19
Ask your readers a question. Get their input on decisions.
20
Showcase industry best practices, let them know you're on board
21
Critique competitor's case study or white paper. Voice your opinion, be fair.
22
Make a list of tools you use on daily basis
23
Share what you've learned over the past month, or year
24
Provide a guide for best resources, people, twitter followers, etc. in your industry
25
Discuss recent or past industry related news and your take on them
With a content plan,  schedule, and ongoing content resources, there are several important elements to be aware of that should be used in each and every blog you publish, and things to do in support of the overall blog:
Each blog title should include keyword search terms
Use keyword rich blogpost copy
Categorize each blog by keywords for archiving, and use keyword tagging for SEO
Images should use proper meta coding to support SEO
Keep blog length to 400-1000 words (this blog is 883 words); break longer blogs into series (like this)
Use hyperlinks to resources, and links to offers to capture leads
Continually add relevant links to your blogroll, and request reciprocal links
Offer changing content and resources, ex: case study, project spotlight
Encourage social sharing and comments (see below)
Of course, please Retweet, Facebook Like, bookmark and comment on this blog to share with those interested in blogging for construction marketing!